The Chinese Head Tax
Series : Righting Canada's Wrongs
The first Chinese immigrants arrived in Canada in the mid-1800s and thousands were recruited to work building the Canadian Pacific Railway. Once the railway was finished, Canadian governments and many Canadians wanted the Chinese to go away. The government took measures to stop immigration from China to Canada. Starting in 1885, the government imposed a Head Tax with the goal of stopping immigration from China. This book offers a full account of the injustice of this period in Canadian history. It documents how this official racism was confronted and finally acknowledged.
Price: $34.95
Japanese Canadian Internment
Series : Righting Canada's Wrongs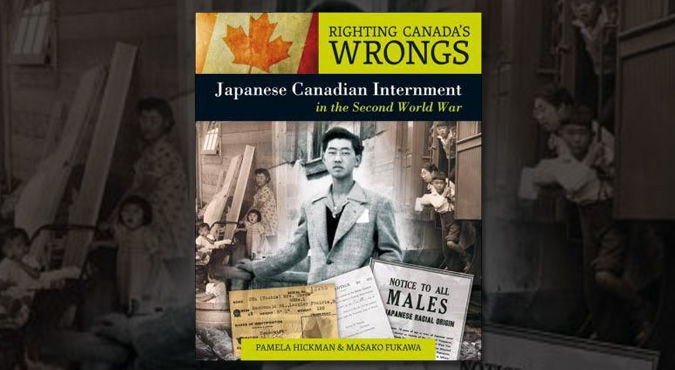 This book is an illustrated history of the wartime internment of Japanese Canadian residents of British Columbia. This book uses a wide range of historical photographs and documents to tell the story of the internment and the impact of these events is underscored by first-person narrative from five Japanese Canadians who were themselves youths at the time their families were forced to move to the camps.
Price: $34.95
Italian Canadian Internment
Series : Righting Canada's Wrongs
When Canada declared war on Italy on June 10, 1940, the government used the War Measures Act to label all Italian citizens over the age of eighteen as enemy aliens. Those who had received Canadian citizenship after 1922 were also deemed enemy aliens. Men, young and old, and a few women were taken from their homes or offices without warning. In all, about 700 were imprisoned in internment camps, mainly in Ontario and New Brunswick. Using historical photographs, documents, and first-person narratives, this book offers a full account of this little-known episode in Canadian history.
Price: $34.95
Komagata Maru and Canada's Anti-Indian Immigration Policy
Series : Righting Canada's Wrongs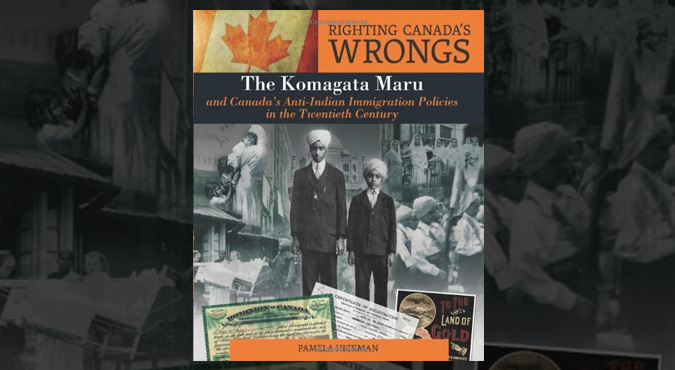 In 1914, Canada was a British society with anti-Asian attitudes. Although Great Britain had declared that all people from India were officially British citizens and could live anywhere in the British Commonwealth, Canada refused to accept them. This racist policy was challenged by Gurdit Singh who chartered a ship, the Komagata Maru, and sailed to Vancouver with over 300 fellow Indians wishing to immigrate to Canada. They were turned back. This book chronicles the tragic events and eventual changes to Canadian immigration policy.
Price: $34.95
Residential Schools
Series : Righting Canada's Wrongs
Canada's residential school system for aboriginal young people is now recognized as a grievous historic wrong committed against First Nations, Metis, and Inuit peoples. This book documents this subject in a format that will give all young people access to this painful part of Canadian history. Through historical photographs, documents, and first-person narratives, it offers an account of the injustice of this period in Canadian history.
Price: $34.95
Pope Francis
Series : Graphic Library
In 2013, the white smoke of the Vatican announced to the world the election of the first Latin American Pope. That day, Father Jorge became Francis, but a few weeks earlier, he was walking the streets of his native Buenos Aires, always close to the needy. Discover the origins of the man who, with his example of humility and love, may change the Church, and perhaps the whole world.
Price: $39.95
Nelson Mandela
Series : Graphic Library
In 1990, after 27 years of political imprisonment, Nelson Mandela regains his freedom ready to forgive and invite his people to follow in his footsteps, to heal the deep wounds of a divided society. Marking the end of Apartheid in South Africa, he becomes a symbol of the quest for world peace, but his story begins many years earlier. Discover, from the start, the life of the man who showed that love and hope can conquer hate and resentment.
Price: $39.95
Leonardo DaVinci
Series : Graphic Library
Born in 1452, Leonardo da Vinci is still, today, considered one of the most talent people to have ever lived. From his world famous paintings and drawings, such as the Mona Lisa and the Vitruvian Man, to his ingenious inventions of the parachute, the helicopter, and the military tank, da Vince was always a step ahead of his time. Discover the origins of a man who refused to be defined by just one vocation. Whether science and engineering or architecture and art, Leonardo da Vinci was the ultimate Renaissance Man.
Price: $39.95
Anne Frank
Series : Graphic Library
When she turned thirteen years old, Anne received a gift that would change her life: a personal diary. In it, she expressed her desires, fears and hopes while living in confinement with her family during World War II. After the war, despite her early death, her diary became a shocking testimony about the persecution of Jewish people, and an invaluable contribution to the fight for human rights.
Price: $39.95
Opposing Viewpoints - Uber, Lyft, AirBNB and the Sharing Econony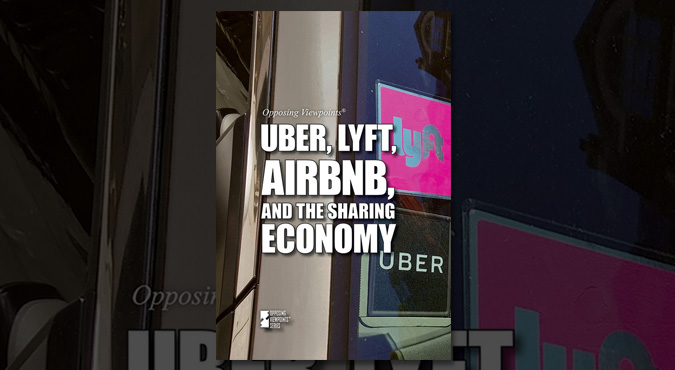 Something remarkable emerged as a result of the Great Recession of the early twenty-first century: a sharing economy. Among the uncertainty about the future, people got creative with the way they earned—and spent—their money. Democratic platforms like Uber and Airbnb have skyrocketed in popularity, prompting tighter government regulations. But are they the answer to an economy increasingly controlled by giant corporations? Learn more from viewpoints written by today's experts.
Price: $39.95
The Border Wall with Mexico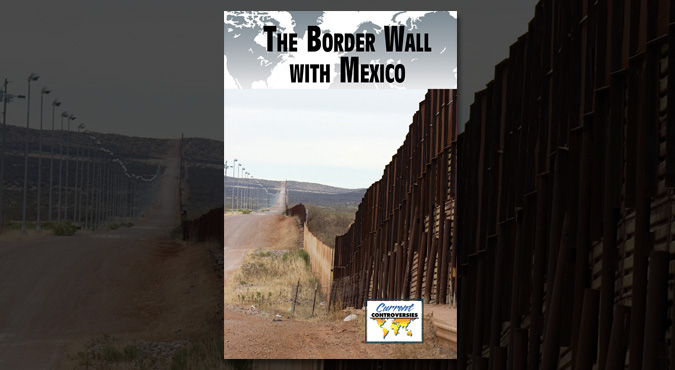 To some, the idea of a border wall with Mexico represents a necessary and practical barrier to illegal immigration and the perceived host of ills that are associated with it. To others, it is both an unrealistic and inhumane effort that demonizes desperate families who are only seeking a better life. All sides of the debate are presented here, and each is given a fair and respectful hearing, allowing readers to sift through fact and opinion, evaluate the strength of arguments, and form an educated opinion on the issue.
Price: $38.95