Get Coding with Repeating
Series : Computer-Free Coding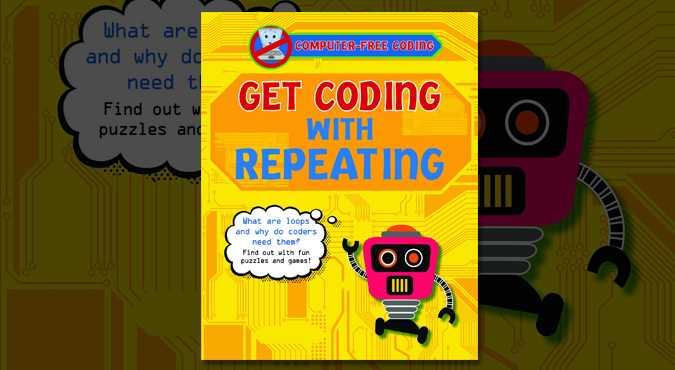 Readers will learn the fundamental principles of repetition and looping. They will look at how language handles different ways of repeating code, including while, for, repeat, and until clauses. Simple language breaks difficult concepts down into reader-friendly explanations. This completely computer-free guide to repetition makes learning about coding accessible and fun!
Price: $37.95
Get Coding with Logic
Series : Computer-Free Coding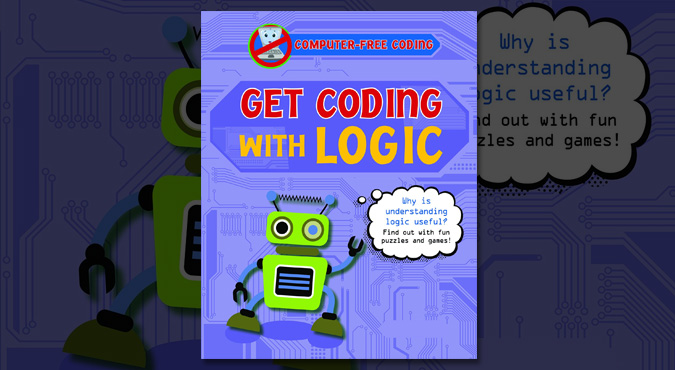 It is most logical for young coders to learn about Boolean algebra! This interactive book introduces readers to the concept of logic, which lies at the heart of coding. They will learn about if and until clauses, arithmetic functions, and decision-making. Budding coders will engage with these crucial topics through fun puzzles and games and adorable robot illustrations.
Price: $37.95
Get Coding with Debugging
Series : Computer-Free Coding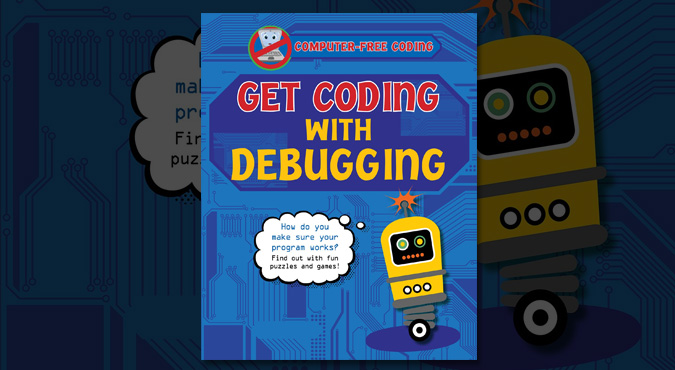 Bugs can sneak into the most unexpected places even into coding! Young coders will don their bug extermination gear in this introduction to debugging! This completely computer-free book explores key concepts such as determining, measuring, checking, and correcting errors in code. Clear, accessible language breaks complex ideas down into reader-friendly, manageable chunks.
Price: $37.95
Get Coding with Data
Series : Computer-Free Coding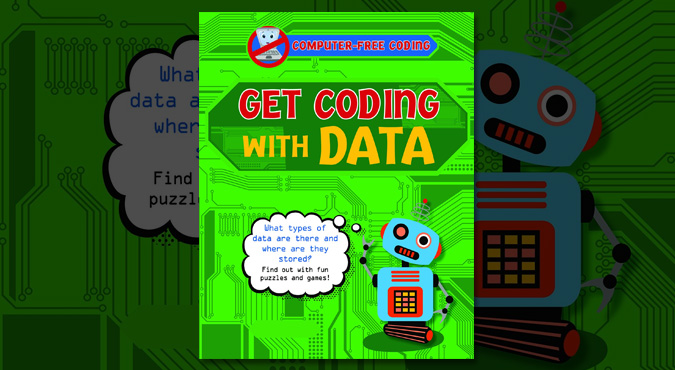 Code it, test it, cache it, drop it! This book introduces readers to everything they need to know about data. They'll explore types of data including numbers, strings, and arrays. Readers will learn how data is stored in computer and in codes, as well as key vocabulary terms such as memory, cache, ram, disk, and flash. They'll also see the difference between constants and variables, and other important science and technology topics!
Price: $37.95
Bionic Bodies
Series : Techno Planet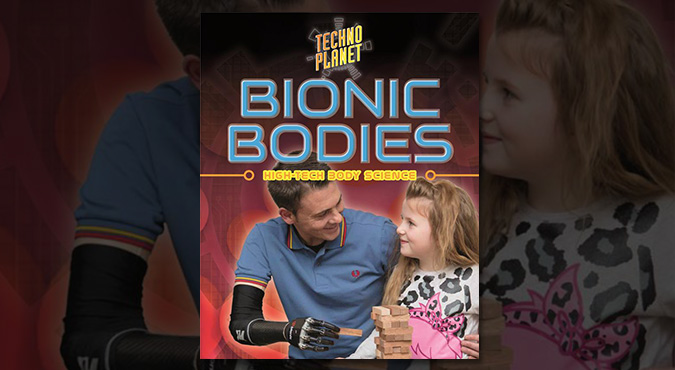 We are witnessing incredible breakthroughs in health science, from electronic eye implants and thought-controlled artificial limbs to nanobots—tiny robots that can deliver medication inside the body. Bionic Bodies introduces young readers to the mind-blowing technological innovations that are —or soon will be—improving and advancing the capabilities of the human body, as well as saving people's lives.
Price: $27.95
Tech to Protect
Series : Techno Planet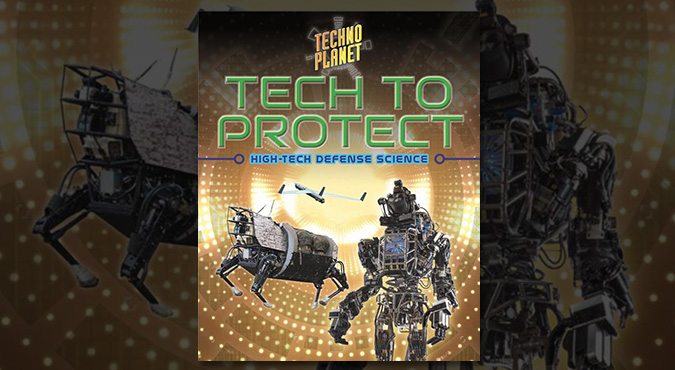 Tech to Protect explores many of the incredible technological innovations that are occurring in the defense industry, including weaponry and military hardware, as well as surveillance and cybersecurity programs. Young readers will also learn about the controversies some of these innovations are creating, including concerns over privacy.
Price: $27.95
Tech Living
Series : Techno Planet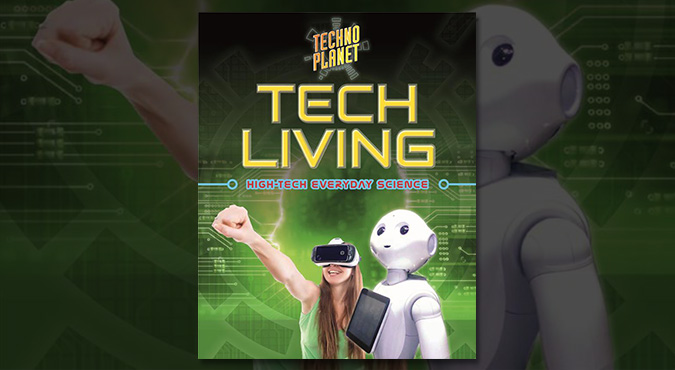 From robots cleaning houses to clothes that can correct posture, technology is constantly introducing ways to improve our lives. Tech Living explores many of these current and soon-to-be appearing innovations through dynamic photographs and engaging text. Young readers are encouraged to consider both the benefits and drawbacks of many of the technological advancements.
Price: $27.95
Supercharged Sports
Series : Techno Planet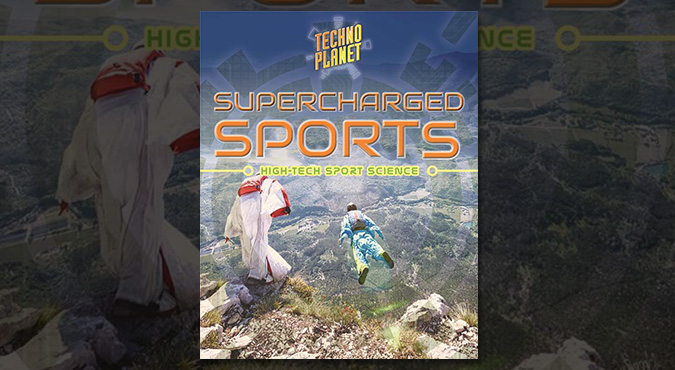 From drones capturing unique angles of plays for enhanced analysis to swimsuit material helping swimmers go faster, technological innovations are transforming the way sports are played as well as watched. Supercharged Sports examines these exciting advances in technology and also explores what's coming next in the world of sport science.
Price: $27.95
Tech Industry
Series : Techno Planet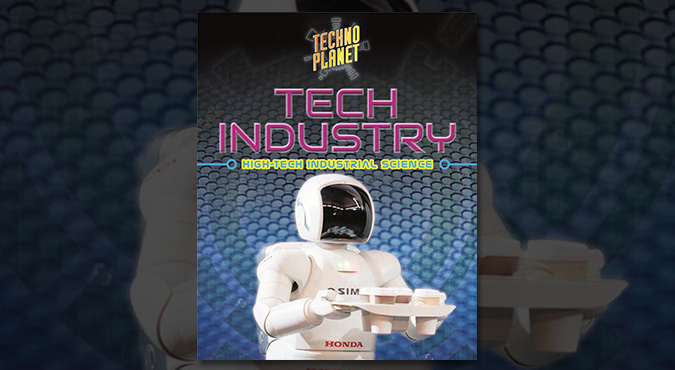 Tech Industry examines the technological innovations that are transforming not only the way goods are manufactured and distributed, but also how people function in the workplace. Dynamic photographs and informative text illustrate the advancements we are experiencing in industrial technology, such as 3-D printing, product delivery by drone, and computer chips for consumers to track the path of their food from source to plate.
Price: $27.95
Space Tech
Series : Techno Planet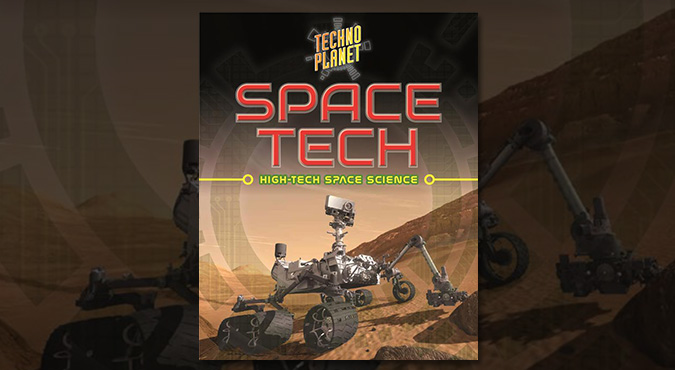 From voyaging farther into the universe than ever before to the possibility of living on Mars, technological innovations are turning dreams into reality. Space Tech explores these exciting advances through stunning photography, informative and engaging text. This title also examines the surprising ways we already benefit from space technology, including enriched baby food and laser eye surgery.
Price: $27.95
Boston Bruins
Series : Celebrating Hockey's History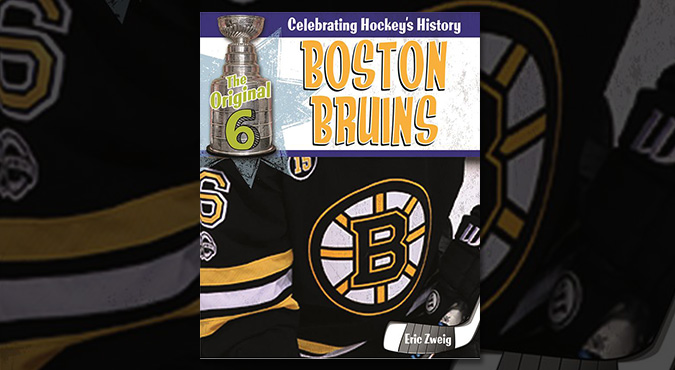 Dit Clapper, Eddie Shore, Milt Scmidt, Johnny Bucyk, Phil Esposito, Bobbie Orr, Patrice Bergeron, Zdeno Chara—like most "Original Six" teams, the Boston Bruins' roster has been packed with league-leading players for 93 years. A fascinating read for fans of the game, this book features appealing historic and contemporary images, mixing informative text with quick-reference infographic charts.
Price: $28.95
New York Rangers
Series : Celebrating Hockey's History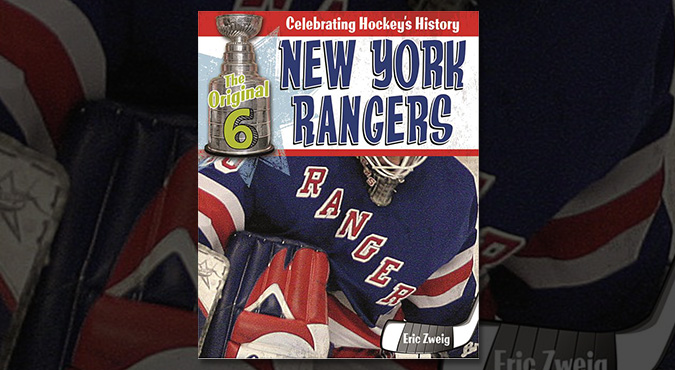 Founded by a brash boxing promoter in 1926, the New York Rangers was the first U.S.-based NHL team to win the Stanley Cup. Packed with stories about quirky players, coaches, owners, and team rivalries, this book is a treat for hockey lovers and Rangers fans. Appealing historic and contemporary images mix with informative text and quick-reference infographic charts for statistics buffs.
Price: $28.95
Detroit Red Wings
Series : Celebrating Hockey's History
Mr. Hockey, Gordie Howe, spent 25 of his 26 seasons in the NHL with one team: the Detroit Red Wings. One of the "Original Six," the Red Wings are revered for having 58 players inducted into the Hockey Hall of Fame, appearing numerous times in the playoffs, and winning four Stanley Cups. This book features appealing historic and contemporary images, and mixes informative text with quick-reference infographic charts for statistics buffs.
Price: $28.95
Toronto Maple Leafs
Series : Celebrating Hockey's History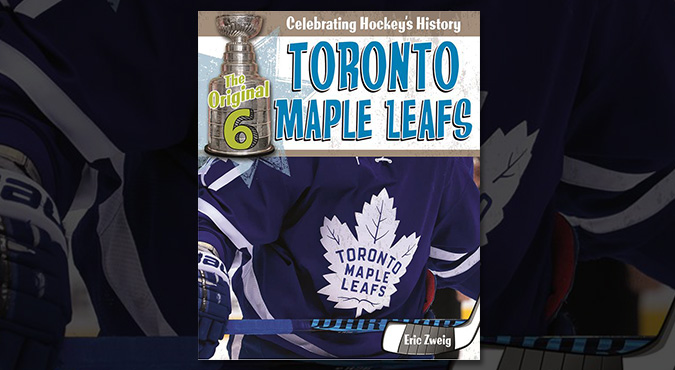 Arguably the most valuable franchise in the NHL, the Toronto Maple Leafs have proven that fans fuel the game—despite a much-lamented half-century Stanley Cup drought. This vibrant book tells the story of the Leafs' 100 years of colorful coaches, irascible owners, and bruised and beloved players. The story of the Leafs gives a big-picture view of the importance of professional sports teams to the history and economy of a big city and a big sports league.
Price: $28.95
Chicago Blackhawks
Series : Celebrating Hockey's History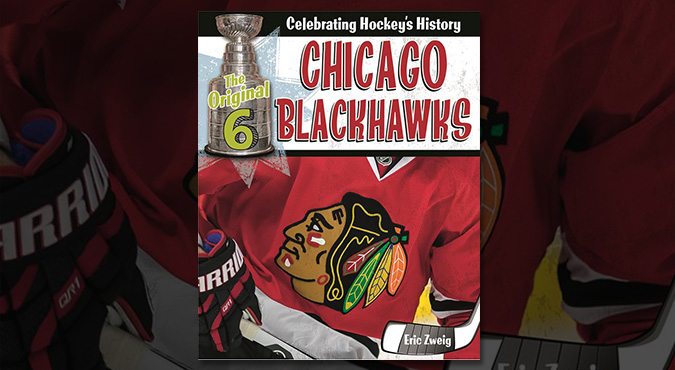 This celebration of the Chicago Blackhawks, one of the revered "Original Six" NHL teams, provides a detailed history from their beginnings in 1926 through their six Stanley Cup wins, as well as various ownership and home rink changes. A fascinating read for fans of the team and the game, this book features appealing historic and contemporary images and infographic charts for statistics buffs.
Price: $28.95
Montreal Canadiens
Series : Celebrating Hockey's History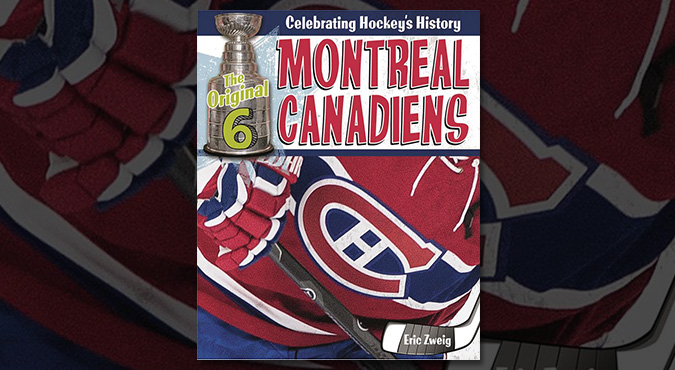 This book celebrates the winningest team in the NHL, the Montreal Canadiens. Founded as Le Club de Hockey Canadien in 1909, "the Habs" claim a league-leading 24 Stanley Cup championships and numerous player awards with more than 50 players in the Hockey Hall of Fame. A treat for hockey lovers and Habs fans, this book features appealing historic and contemporary images, informative text and infographic charts for statistics buffs.
Price: $28.95
Shelter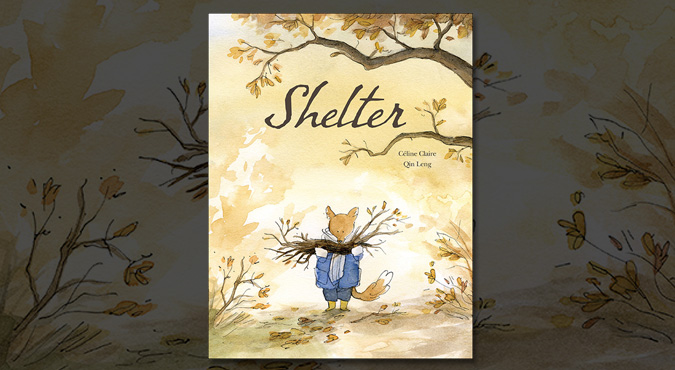 As a big storm approaches, two strangers arrive in the forest. All the animal families, safe in their homes, are worried. They wonder, "What are they doing there? What do they want?" So, as the pair knocks at the door of one home after another asking for shelter, all the animals turn them away. But then an accident suddenly forces the fox family out into the snow and the foxes must ask these outsiders for help. Will they find it in their hearts to give it? This book provides a wonderful opportunity for discussions about being welcoming and helping others in need, including how children can put this into practice by reaching out to the "new kid" or the one who seems different.
Price: $18.99
Escape From Syria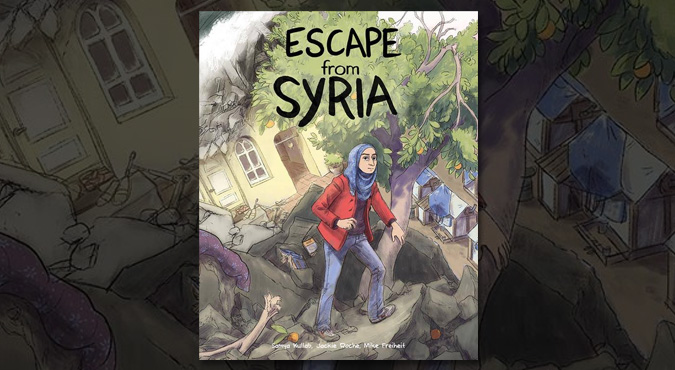 A graphic novel depicting the hard-hitting story of one family's struggle to survive in the face of war, displacement, poverty and relocation. Escape from Syria is a fictionalized account that calls on real-life circumstances and true tales of refugee families to serve as a microcosm of the Syrian uprising and the war and refugee crisis that followed. This narrative masterfully maps both the collapse and destruction of Syria, and the real-life tragedies faced by its citizens still today. The family's escape from their homeland makes for a harrowing tale, but with their safe arrival in the West it serves as a hopeful endnote to this ongoing worldwide crisis.
Price: $19.95
The Wolves Return
The Wolves Return chronicles how twenty-three Canadian gray wolves were released in Yellowstone National Park where, due to over-hunting, there had been no wolves at all for almost seventy years. This reintroduction project was an overwhelming success, bringing positive changes to the diversity of the park. This true story offers an important lesson about the difference one creature can make in creating a healthy, thriving world.
Price: $19.95
After The Fall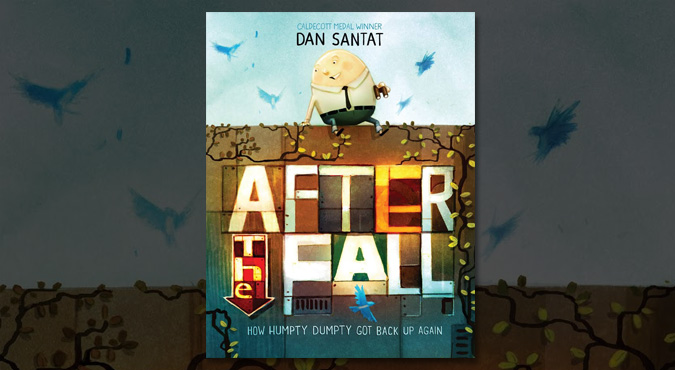 Everyone knows that when Humpty Dumpty sat on a wall, Humpty Dumpty had a great fall. But what happened after? Caldecott Medalist Dan Santat's poignant tale follows Humpty Dumpty, an avid bird watcher whose favorite place to be is high up on the city wall―that is,until after his famous fall. Now terrified of heights, Humpty can longer do many of the things he loves most. Will he summon the courage to face his fear?
Price: $24.99
Rex vs. Edna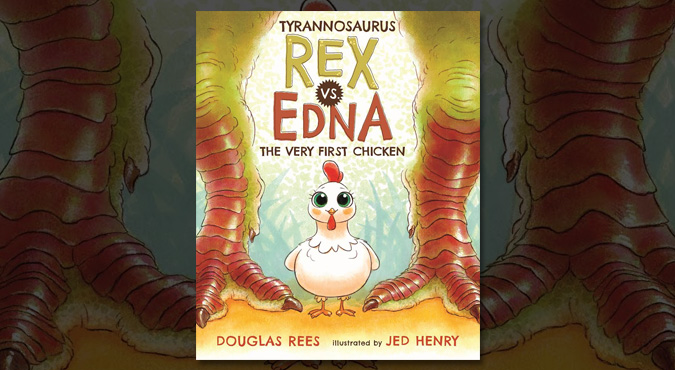 Tyrannosaurus Rex wants breakfast. He stomps and he roars and he gnashes his teeth―and he scares all the other dinosaurs right out of the forest. Only Edna, the very first chicken, is unafraid. She won't let that bully T. rex push her around! But will Edna's mighty beak and terrible flapping wings be a match for T. rex's mighty claws and terrible jaws? This hilarious tale of bravery will have readers clucking in triumph!
Price: $24.99
The Thing Lou Couldn't Do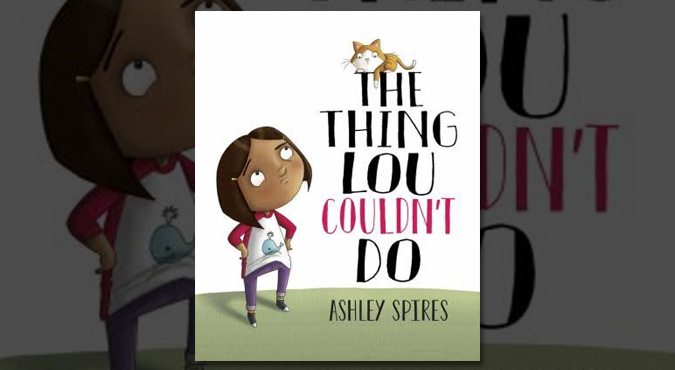 This delightful picture book perfectly depicts what children go through when confronted with something difficult. Spires sensitively portrays Lou procrastinating, making excuses, imagining alternatives and denying she cares. Ultimately, Lou faces her fear, and although she fails, the effort empowers her, encouraging a growth mindset. All the while, Lou's friends model compassionate friendship. This book makes a perfect choice for a character education discussion about courage or resilience.
Price: $18.95
John Lennon – Imagine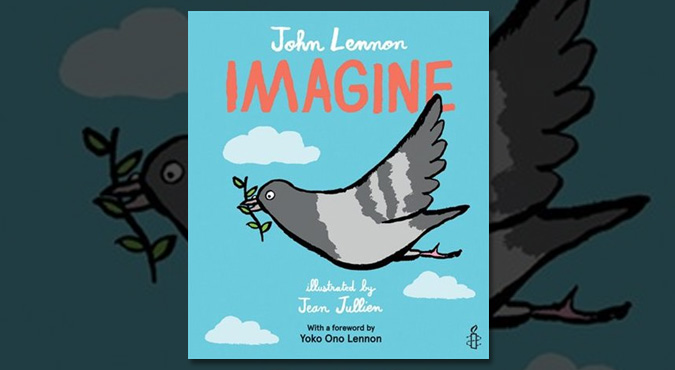 Every baby, child, and grownup in the world has human rights. They were first proclaimed in 1948, when the world said "never again" to the horrors of the Second World War. It was then that the Universal Declaration of Human Rights was born. Human rights are rooted in values such as fairness, truth, equality, love, home, and safety. Join one little pigeon as she sets out on a journey to spread a message of hope and tolerance around the world. Featuring the lyrics of John Lennon's iconic song, this poignant and timely book dares to imagine a world at peace.
Price: $20.95
A Hundred Billion Trillion Stars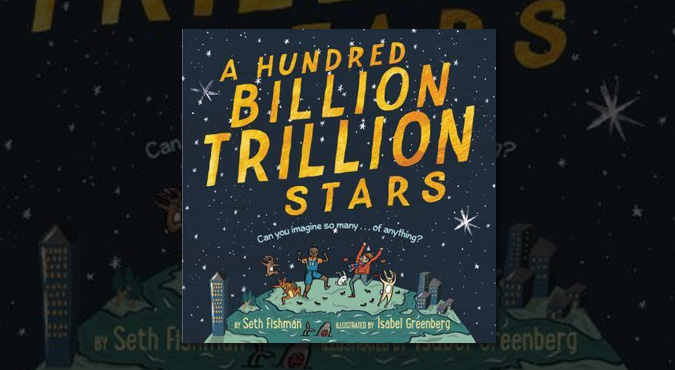 Did you know that the earth is covered in three trillion trees? And that seven billion people weigh about the same as ten quadrillion ants? Our world is full of constantly changing numbers, from a hundred billion trillion stars in space to thirty-seven billion rabbits on Earth. Can you imagine that many of anything? Here is a book for story time, for science time, for math time, for bedtime, and all the times in between.
Price: $21.99
Water's Children - Celebrating the Resource that Unites Us All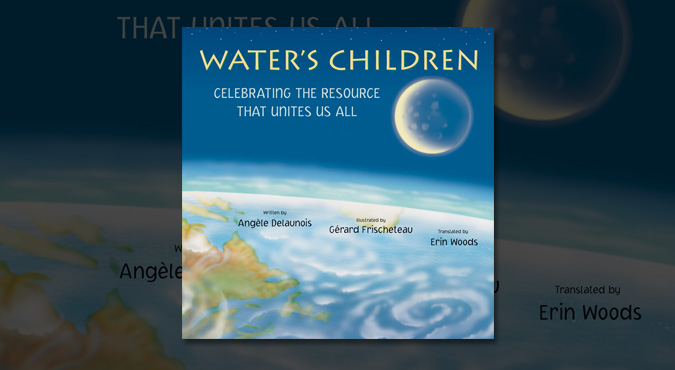 Around the world, water appears in many forms: a snowflake, an oasis, the stream from a faucet, monsoon rain. In Water's Children, twelve young people describe what water means to them. The descriptions are as varied as the landscapes the speakers inhabit, but each of them also expresses, in their own language, a universal truth: Water is life. Accompanied by glowing illustrations, Water's Children is a celebration of our world's most precious resource and will encourage thoughtful discussion among young readers and listeners.
Price: $18.95